When you recently get together with someone, there are many questions to ask them—from their favorite movies to their favorite sex position and more. It becomes a fascinating mystery to unravel about your new partner. However, when you've been in a relationship for so long, it may seem as though you know everything about your partner, but that isn't the case. 
You never really know everything about someone else; that's why it's good to communicate and talk about things. You don't have to stop at regular questions; you can ask naughty questions or have conversations about their naughty side.           
What question should you ask your partner?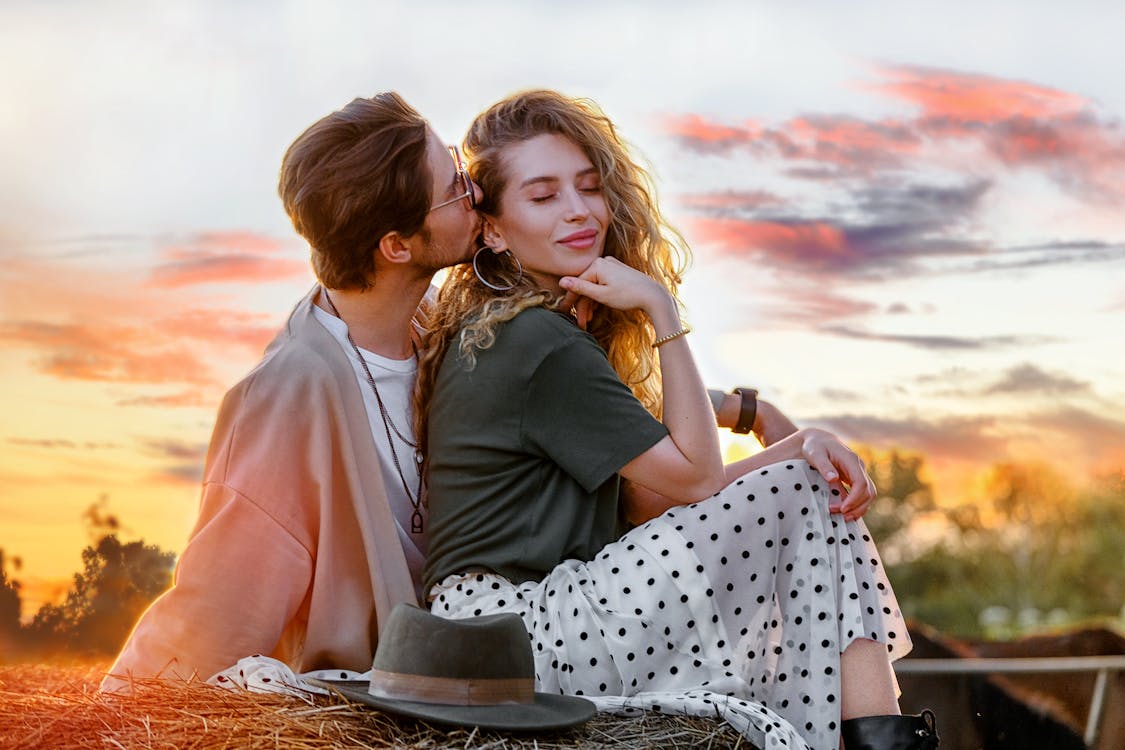 Ask your partner questions about their desires and fantasies and tell them about your own as well. These questions are going to be very deep and intimate. You will get to know what ticks your partner, how to please them, turn them on, and what makes them happy. When you ask these questions, it could help foster an environment of intimate sharing within your relationship.   
These naughty conversations are more than just a verbal foreplay idea. You will be surprised by your partner's answers even if you've been married for decades. It is a great way to make your partner fall in love with you and themselves over and over again. Since we constantly change in a relationship, there's always more to discover, especially in a long-term relationship.
The next time you are on a date, hanging out with your partner, or want to have fun with your partner, have the following conversations with them. These conversations are easy, relaxed, and a great way to become horny at the same time. And the best part is that your partner will actually open up to you and feel closer to you without feeling threatened by your questions at any point in time!
Questions to Know Their Naughty Side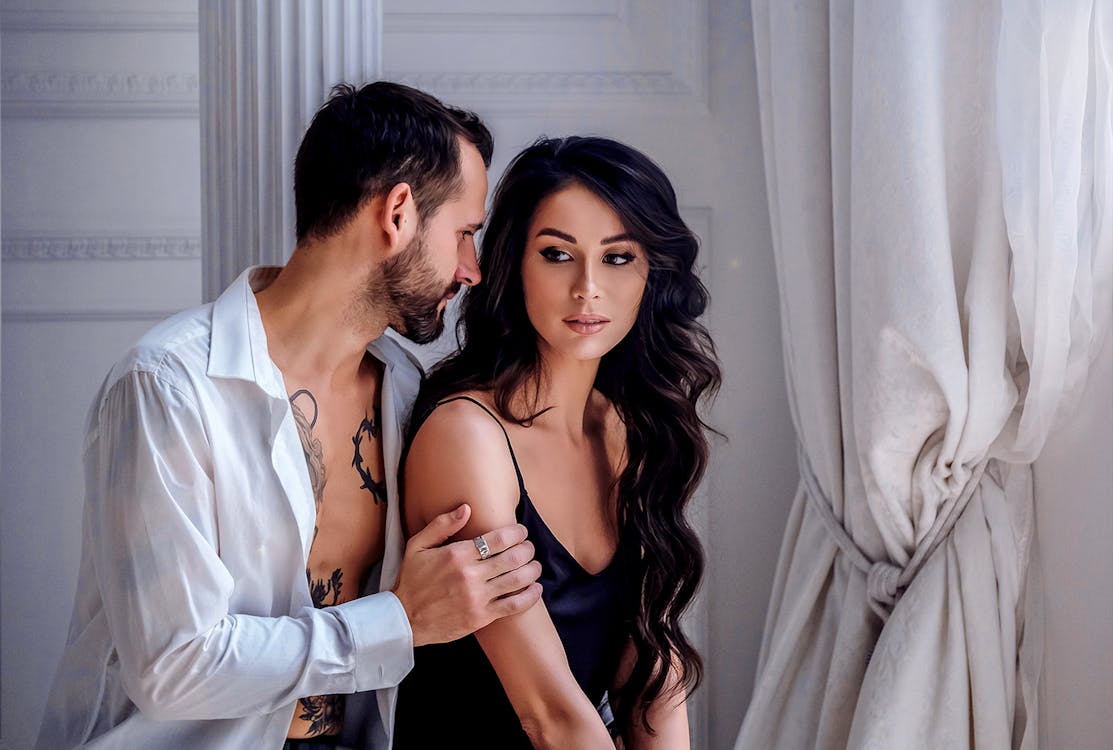 #1 Did you have a crush or fantasize about me before we started dating? 
You always wanted to know how badly your partner wanted to be with you, right? This is a great question to ask to have an idea of how badly they wanted to hook up with you. 
#2 What sexy outfit would you love to see me in? If you have a fantasy about role-playing and cosplay, you could ask your partner this question to know if they feel the same way and how they would like you to dress during sexual roles. 
#3 What should we do to make our sex life more exciting? If you have a more predictable lifestyle, it's time to talk about trying new things in bed. Get your partner to talk about their fantasies and what they would like to try out at least once.  
#4 What would you do if I was with you right now? This is a unique and naughty way to text your partner and have fun all night long. 
#5 Would you take advantage of me if we were just friends and I got drunk with you? This question is naughty, but it lets you know the kind of person your partner is. Also, there's a good chance that they would get sexually aroused by this question. 
#6 Do you like it when I'm bold-and-sexy or coy-and-sexy? Most people like it when their partner is dominating and takes control in bed, while others love it when their partner is shy and bashful. So, asking this question will help you know what your partner wants and what you want, and how you both can make it work. 
#7 What's the sexiest dream you've ever had about me? This conversation makes for a fun, spicy conversation that can start a make-out session. It is also a great way to get your partner to talk about their sexual fantasies while using the dream as an excuse. 
50 Deck Relationship Card Game - Spicier Edition
#8 If we are being watched or spied on while having sex on vacation, would you continue or stop having sex? You can find out how naughty and wild your partner is just by answering this question. 
#9 Would you ever be embarrassed if I caught you masturbating? Let's face it; your partner may be masturbating even though they constantly have sex with you. So, instead of confronting them or making a fuss about it, talk to them in a light-hearted environment. Ask them to give you details of how they feel as they answer this question.
#10 What's the sexist thing you've done with someone else before we met? Most people would never reveal this kind of thing to their partner when asked directly, even if they are very inquisitive about it. Use this question to know how adventurous your partner is. 
#11 Who would you like to have a threesome with? You could mention your friends or ask them to suggest someone from their friends. This question would help them see that you are a wild card and not as shy or coy as you pretend to be on the outside. It would also let you know which of your friends your partner would love to get down with. 
#12 Do you prefer being locked up in our room all day, having a romantic mountainside, skydiving, or having a beach party when on vacation? Get to know if your partner is outdoorsy or indoorsy when on vacation. 
#13 Would you want to try a secret sexual fantasy with me? It's time to get into the secret fantasies your partner has been imagining. It could be the same as yours, so there's no harm in asking. 
#14 Do you think someone is crushing on you right now? Only ask this question if you are ready to handle the truth. This question can boost your partner's ego and make them open up to you about their personal life beyond your relationship. Don't go putting up a fight if they start opening up to you about this. 
#15 Would you dare me to do something naughty if we ever played truth or dare with another couple? You should also answer this question so that you both will be on the same page. 
#16 What part of my body do you find sexy? Once they tell you this, all you have to do is seduce or arouse them using the body part they like. 
#17 What do you like ( a lady/man) with a chiseled body, a pretty face, a shapely body, an average body, or an awesome body? 
#18 If you would kiss ( a lady/man) on any part of the body other than their face, which part would you kiss first?
#19 If you accidentally saw someone else undressing and they don't know you're looking, would you continue watching or look away? 
#20 Do you enjoy dirty talking while having sex? Most people enjoy dirty talking and are embarrassed to reveal this, so this is an easy way to get them talking without feeling judged. 
If you need more questions to add to these 20 unique naughty conversations, you will enjoy using this Date Night Games - Spicier Edition card game for couples from J & A homes. It is a 50 card deck game for couples fun date night to get things hot and spicy. 
The cards in this deck allow you to open up, share intimate thoughts, and learn your partner's deepest desires and fantasies. This set of romantic cards for couples lets you engage in conversations surrounding love, kink, and passion. It'll definitely bring both of you closer, and it'll make your relationship a lot sexier too! 
Our final say 
If you've been with your partner for years, you think of them as less of a mystery and more of a book that has been read so many times, the tips in this article will help reignite your love. Ask yourselves the dirty questions in this post, or you can get the 50 Romantic Card Games For Couples - Spicier Edition to spice things up.